Surely when you think of hacking, you imagine a man specializing in coding on big machines in a dark room surrounded by bulky racks with blinking lights. As a result of movies and TV series, hackers do have a corrupt reputation, but let me tell you that there are some noble hackers as well. They are White Hat Hackers who practice ethical hacking. Due to the increased number of cyberattacks, companies are hiring ethical hackers to protect their data from black hat hackers who are involved in illegal activities. However, becoming an ethical hacker is not an easy task and requires a great deal of study and experience in tools, techniques, and penetration testing. Here are the top 5 reasons why ethical hacking certification might be the career for you if you are still undecided.
What is Ethical Hacking?
Ethical hacking is a very important skill in today's world. It can help you protect yourself from hackers and malware. This is the process of identifying vulnerabilities in computer systems or networks to determine if they can be exploited by malicious hackers. It's a method of testing an organization's security without causing any damage or harm to the system. It is a very useful skill that can help you make sure your personal information stays safe when using the internet. The world is full of hackers and you need to be protected. It can help you understand the risks involved in using technology, so you can make better decisions about your security. It's also a great way to earn some extra money by helping businesses protect their systems from attacks.
It's a very useful skill that can help you make sure your personal information stays safe when using the internet. The ethical hacking course also helps you understand the risks involved in using technology, so you can make better decisions about your security.
In simple words, Ethical hacking is a way to test the security of an IT system without breaking the law. It is an ethical way to find vulnerabilities in a system that can be exploited. The main focus of this field is to find vulnerabilities before they are exploited by hackers.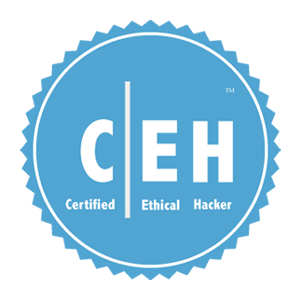 There are many reasons why we should learn ethical hacking courses, but here are five of the most important ones:
To Identify And Remove Vulnerabilities In IT Systems Before They Can Be Exploited By Hackers.
The most obvious advantage of mastering ethical hacking is that it has the potential to improve and inform how a corporate network is protected. When it comes to Cyber Security, the major hazard for any firm is a black hat hacker. And understanding how they work might help defenses identify and prioritize potential threats. In practice, it is impossible to eliminate all attacks from a network. However, with hacking skills, Hacking professionals will be able to lessen the impact of the possible threat and allocate limited resources, lowering the chances of a successful attack. Training in ethical hacking can assist network defenders in developing this kind of mindset.
Helps With Development And Quality Assurance
Because of time constraints, stakeholders frequently overlook security testing when developing a new product, leaving the program open to theft and hacking. However, with an ethical hacker on board, security testing can be done fast, efficiently, and thoroughly using best industry practices. Aside from that, mastering ethical hacking can aid in the development of tools used by hackers and quality assurance testers to speed up the correction of common vulnerabilities. Furthermore, by learning about these tools, developers can learn about coding pitfalls to avoid.
Good Salary Package 
In India, the average ethical hacking income is INR 5.02 lakh per year. Pay in this sector can range from INR 4 lakh to INR 40 lakh per year, depending on experience, talents, and other criteria. The certified ethical hacker salary in India per month varies greatly because it is determined by numerous aspects such as your work experience, company notoriety, talents, location, firm's pay structure, and so on Maytime's it depends on the company also because if a hacker work in the MNC company then his salary should be higher then the average salary of the same field in India.
Good To Learn Something New
Before learning ethical hacking, one must learn a variety of things. Scripting, computer networking, web technologies, cryptography, etc. are some of the subjects to be mastered before diving into ethical hacking. Being an active Ethical hacking professional also requires staying up-to-date on newly discovered vulnerabilities, their exploitation, mitigation, new frameworks, new attack techniques, and bypasses to previous mitigations. The challenge is as pleasant as it sounds.
Highly In-Demand Skill
Even though there is a high demand for ethical hackers and cybersecurity professionals in India because the supply is quite limited. Hence, companies pay handsomely for these roles to attract the best talent. Many businesses have to start to use cloud computing technology to store their data, for saving data from malware and cyber threats that is the reason every company needs the best ethical hacker to protect their data.
Why Choose JNtech Networks For Ethical Hacking Course?
JNtech Networks is a well-known training center in Noida for CEH ethical hacking courses, cyber security training, CompTIA security+ training, Python training, Linux, machine learning, data science, and Wireshark training with certifications. Provide both online and offline training programs for the same. The trainers have over 10+ years of experience in networking technology. JNtech Networks have the most extensive lab set up in Noida. If someone wants to join offline support, he or she can enroll in mentor-based offline seminars for the finest hands-on experience. The training is targeted at real-time issues. Smart classrooms are provided for training classes. Students from all over the world are learning at JNtech Networks for security courses, which has trained over 5000+ successful students globally in both online and offline sessions.
For More information do visit: https://jntechnetworks.com/ceh-ethical-hacking-training-course/
For more information about any training or inquiry related to Courses, Please Contact Below:
Website: https://www.jntechnetworks.com
Call/Whatsapp: +917042947410