CCIE Security WRITTEN + LAB
Why choose JNtech Networks for Cisco Security CCIE WRITTEN + LAB?
Hands-on Training for CCIE Security Written + Lab Exam
CCIE certification is an expert level of Cisco certification, where it validates the skills and knowledge required to implement and maintain network security solutions. Cisco certified professionals are experts in design, implement, engineer, troubleshoot and support all Cisco security technologies using industry best and advanced practices.  They are responsible to maintain their networks absolutely secure from advanced security threats, risks, and vulnerabilities.
The engineers, who certified in CCIE, are in high demands and best-paid professionals in the IT industry globally.  It is a challenge for those who want to make their career in network security with good job profiles. Cisco Security certified  engineers are responsible to manage and for creating end-to-end secure networks in their organization.
JNtech Networks is a pool of CCIE certified trainers where candidates get high-end solutions for CCIE security training in Noida. Our training course program is designed according to Cisco exam topics and syllabus. We use real Cisco devices for the CCIE security training for lab practices where candidates can access labs for 24*7, virtual online racks for those students who want to join training online, LVC and many other facilities.
We are providing the CCIE security training course program is specially designed with the focus on written exam and lab exam topics. Industry best expert trainers are responsible for providing quality based training which assures aspirants could pass their exam in the first attempt.
JNtech Networks provide classroom training for CCIE security course in Noida, Delhi, India. Our training center infrastructure is equipped with advanced and latest lab devices required to pass written and lab exam.
Instructor Led training/Online training
CCIE Security Course Duration
As per candidate schedule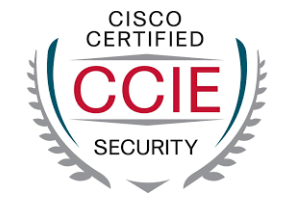 CCIE Security Certification Exams:
To be certified in CCIE Security you need to pass the following required exams:
CCIE Security Certification Course Outline/Syllabus (Written exam 400 - 251)
CCIE Security Certification Course Outline/Syllabus (Lab exam V5)
This exam tests candidate skills and knowledge about to plan, design, implement, operate, and troubleshoot complex network security infrastructures.