Certified ethical hacker (CEH) training
Why choose JNtech Networks for CEH?
CEH Certification Training Course in India
A Certified Ethical Hacker (CEH) is a professional who understands network security threats and knows how to treat security weaknesses and vulnerabilities in the target system or network. CEH certification validates skills and knowledge and understanding of information security threats. It is the single most popular and widely accepted certification worldwide. Certified ethical hacking course training helps you to establish yourself as an expert cybersecurity hacker.
JNtech NETWORKS is a leading CEH training institute in India that offers in-depth training on scanning networks, cryptography and system hacking, Trojans, Backdoors, Viruses, Worm detection, footprinting, and other security threats. JNtech Networks is working with more than 10 years of experienced faculties in providing Certified Ethical Hacker Training.
We are providing hands-on training for ethical hacking, which is a job-based training program. there is a 24*7 instance program, so we can connect to international students from all over the world. We also have the international student's online classes program, so that the students outside the country can connect and have training from our experienced and certified trainers.
Learn ethical hacking courses online to secure websites like an expert
Ethical Hacking certification is particularly built to take data security professionals to the core of ethical hacking. Ethical Hacker Version 11 certification is a mark obtained by demonstrating an understanding of assessing the security of computer systems by focusing on weaknesses and vulnerabilities in target systems, utilizing the same understanding and devices as a spiteful hacker, but in a legal and authorized manner to assess the security posture of a target system. 
According to proper understanding is evaluated by answering multiple-choice questions regarding various ethical hacking techniques and tools. An Ethical Hacking course online has now been made a standard with a development to the certified ethical hacking, analysis of penetration testing expertise in a lab environment where the students must show the ability to concern techniques and make use of penetration testing tools to compromise several simulated systems within a virtual environment. We can see that the companies are switching their tasks of the employees to online means of several platforms and likewise online education is also switching over the online courses. It is most suitable to join an Online ethical hacking course if you want to learn complete ethical hacking and cyber security. After completing the course, a person can be employed by companies to discern networks and computer systems to find and fix security vulnerabilities.
Online ethical hacking course results cause you to become an expert who deliberately endeavors to examine and arrange frameworks with the assent of its proprietor to discover security vulnerabilities that a noxious hacker might abuse. It inspires you to evaluate the security point of view of an association by allowing vulnerabilities in the system and framework base to decide whether unapproved obtains are conceivable.
Course Curriculum for online ethical hacking course
 The best ethical hacking course online curriculum is designed to share an understanding of:
Advanced step-by-step methodologies used by hackers

Writing virus codes

Back to check the engineering, so you can better protect corporate infrastructure from data breaches

Advanced network packet analysis

Securing web servers

Malware threats

Latest system perforation testing method to form your security network security proficiency and defeat hackers at your own game.
Why learn Ethical Hacking?
Because it's fun
You were searching for vulnerabilities, detecting them, and suggesting fixes. You get to be the modern-day!
Be in demand
The whole world and its data are coming online, and the demand for cybersecurity professionals is skyrocketing.
Lucrative salary
The average salary of a Cyber Security Analyst is high 
Our experts for the best ethical hacking course online working professionals of computer security systems. They also have high expertise in the field of data security. They will communicate crucial knowledge on hacking. They use an extensive understanding of real-world examples. You will get highly placed in top companies. Our Ethical Hacking training will instruct you on the top ways that hackers use, such as writing virus codes, and reverse engineering, so you can better protect corporate infrastructure from data breaches. 
You will master modern network packet analysis, securing web servers, malware threats, and advanced system penetration testing techniques to build your network security skillset and beat hackers at their own game. Our ethical hacking course online certification at JNtech Networks recognizes the whole world. It increases the value of your job possibility and you can attain leading job posts with the help of this certification in leading MNCs of the world. 
Instructor Led Training/Online Training
Training Schedule For Ethical Hacking Course (Weekday)
Training Schedule For Ethical Hacking Course (weekend)
Fee of Ethical Hacking Course
| Fee | Indian Students | International Students |
| --- | --- | --- |
| Course Fee | Rs. 14000 INR | $500 USD |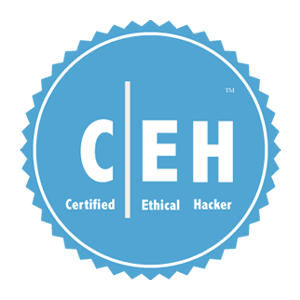 Certified Ethical Hacker (CEH) Exams:
Exam test candidates penetration testing skills in a live lab environment where candidates must apply advanced techniques and use of advanced penetration testing tools to compromise a simulated system within virtual networks. 
Number of Questions in CEH exam: 125 (Multiple Choice Questions)
Exam Duration: 4 Hours
Ethical Hacking Outline / Syllabus