Certified ethical hacker (CEH) training
Why choose JNtech Networks for CEH?
CEH Certification Training Course in India
A Certified Ethical Hacker (CEH) is a professional who understands the network security threats and knows how to treat with security weakness and vulnerability in the target system or network. CEH certification validates skills and knowledge and understanding of information security threats. It is single most popular and widely accepted certification worldwide. Certified ethical hacking course training helps you to establish as an expert cybersecurity hacker.
JNtech NETWORKS is a leading CEH training institute in India offers in-depth training on scanning networks, cryptography and system hacking, Trojans, Backdoors, Viruses, Worm detection, footprinting and other security threats. JNtech Networks is working with more than 10 years experienced faculties in providing Certified Ethical Hacker Training.
We are providing the hands on training for the ethical hacking, which is job based training program. there is 24*7 instance program, so that we can connect to the international students from all over the world. We also have the international students online classes program, so that the students outside the country can connect and have training from our experienced and certified trainers.
Enroll now for the ethical hacking course online
Ethical hacking is the procedure of attempting to penetrate computer systems and networks to locate weaknesses and vulnerabilities that could be exploited by malicious hackers. Organizations, corporations have to make sure that their infrastructure and systems are secured and breaches/attacks are kept at bay. The ethical hacking course provides you an understanding of ethical hacking and its functions under the top domains in the industry today. Ethical hacking course online provides you the scoop into what are the processes, foundations, and outcomes from Ethical Hacking and common attacks that demand this skill to be acquired.
The online courses educate you about ethical hacking and then becoming an ethical hacker. Students should know about protocols, reconnaissance, attacking web technologies, Windows hacking, and pen testing wireless networks. The professional at JNtech Networks is subject specialist corporate professionals providing in-depth study in Ethical Hacking courses. Participants completing the ceh certification have an abundance of job opportunities in the industry.
Further, we have kept the Ethical Hacking course duration flexible. From online classroom to fast-track & one-to-one classroom Ethical Hacking training is provided during weekdays and weekends to the attendees. Our advanced lab is well-equipped with the latest technologies helping students avail of successful Ethical Hacking training and get Ethical Hacking certification.
Why Join JNtech Networks For in Ethical Hacking Training ?
JNtech Networks is an Ethical Hacking Training, which provides ethical hacking courses. Once you finalize the Ethical Hacking Course, candidates will be capable of making their career as a testing tester and can find and fix computer security vulnerabilities.
In the course of ethical hacking, you will know about how you can save users from cyber attackers by being an ethical hacker.
Nowadays, cyber crimes are increasing immensely, criminals these days don't need to get out of their homes to commit a crime. Now they simply do it just by a few clicks on their mouse and an active internet connection.
The latest technology has given us so many advancements and simplified all our processes to access any kind of information. For example, purchasing any product or service, paying bills, etc.
It has also enhanced the risk of cybercrimes as all the private information is shared over the internet. Therefore, it's the right time you join the ethical hacking course.
JNtech Networks is one of the top institutes of ethical hacking courses that offers cybersecurity training on live projects. The course content of ethical hacking of JNtech Networks is prepared by the ethical hacking experts who are excellent and experienced in the same.
Students from all over India have joined JNtech Networks to learn the ethical hacking course and thus make a successful career in the field of ethical hacking and cybersecurity.
If you are working in the cyber security industry, then this training will benefit you greatly. By educating ethical hacking, you will study how to save users from cyber attackers by becoming an ethical hacker and learning to exploit networks yourself.
Ethical hacking or more frequently mentioned as White Hat in the business today is a skill that ranks among the top at this time. JNtech Networks provides you with the most concurrent knowledge and skill set in the field of Cyber Security. You can easily study this ethical hacking course online by utilizing suitable tools in a simulated environment. Our analysis in the field of Cyber Security domain covers the difficulty of Ethical Hacking techniques, in-depth. Besides the automated tools and vulnerability scanning software, we educate you to manually explore the Cyber Security concepts as part of your Course. JNtech Networks do have a dedicated team of ethical hacking/cybersecurity experts which would provide complete support to its students.
Instructor Led training/Online training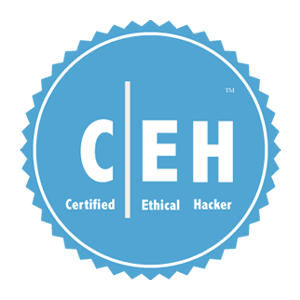 Certified Ethical Hacker (CEH) Exams:
Exam test candidates penetration testing skills in a live lab environment where candidates must apply advanced techniques and use of advanced penetration testing tools to compromise a simulated system within virtual networks. 
Number of Questions in CEH exam: 125 (Multiple Choice Questions)
Exam Duration: 4 Hours