Why choose JNtech Networks for CYBER SECURITY?
Cyber Security Certification Training Course in India
A Cyber Security professional is who understands the network security threats and knows how to treat with security weakness and vulnerability in the target system or network. Cyber Security certification (CEH) validates skills and knowledge and understanding of information security threats. It is single most popular and widely accepted certification worldwide. Certified ethical hacking course training helps you to establish as an expert cyber Security Analyst and hackers.
JNtech NETWORKS is a leading Cyber Security training institute in India offers in-depth training on scanning networks, cryptography and system hacking, Trojans, Backdoors, Viruses, Worm detection, footprinting and other security threats. JNtech Networks is working with more than 10 years experienced faculties in providing Certified Ethical Hacker Training. 
We are providing the hands on training for the ethical hacking, which is job based training program. There is 24*7 instance program, so that we can connect to the international students from all over the world. We also have the international student's online classes program, so that the students outside the country can connect and have training from our experienced and certified trainers. 
Cyber Security Course
With all the technological advancement in today's world, there is a crucial need for Cyber Security worldwide. The level of threats have also increased and evolving with time. The Government and many agencies are tackling the situation critically with passing time. Eventually, Cybersecurity becomes a great career opportunity.
JNTech is the leading experts in the industry in Cyber Security and as a course, we build fundamental from the basics for our students. Cyber Security training with JNTech includes certification in – 
       CCNP

       

CEH

       

CISSP

       CISM

       

CCSP and many more.
We give a professional understanding of Application security, cloud security, data integrity, cryptography, identity, access management, network and cloud security. Certified cybersecurity courses at JNTech Networks is quite popular among Delhi NCR's enterprises for securing their data and services across various platforms.
Job in Cyber Security
With a minimum salary of $70K to $120K per year, cybersecurity remains on the top IT recruitment job across the globe. Cybersecurity is a real struggle for companies and spends heavily on these. A common starting position is a cyber analyst. The plans, access controls, architects, assess the risks and confirms the security of the private network.
Other similar jobs in the fields include,
        

Cyber Strategy Consultants,

        

Cyber Security Engineer,

        

Cyber Security Architect

        

Solution Implementation Engineer, and

        

Cyber Analysts
Cybersecurity is the first line of defence for any online firm, to protect useful resource. These experts are responsible for saving data breaches, data leak, or any malicious attacks. JNTech Networks offers expert-level classes from beginner to intermediate to advanced level course in Cyber Security. 
Instructor Led Training/Online Training
Training Schedule For Cyber Security Course (Regular)
Training Schedule For Cyber Security Course (Weekend)
Fee of Cyber Security Course
| Fee | Indian Students | International Students |
| --- | --- | --- |
| Course Fee | Rs. 18000 INR | $300 USD |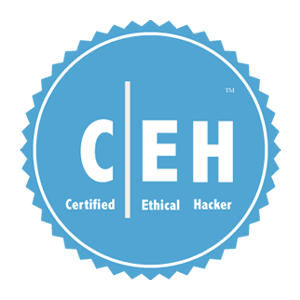 Certified Ethical Hacker (CEH) Exams:
Exam test candidates penetration testing skills in a live lab environment where candidates must apply advanced techniques and use of advanced penetration testing tools to compromise a simulated system within virtual networks. 
Number of Questions in CEH exam: 125 (Multiple Choice Questions)
Exam Duration: 4 Hours
Cyber Security Outline / Syllabus