Why choose JNtech Networks for CISCO CCNA ENTERPRISE INFRASTRUCTURE?
(Cisco Certified Network Associate) CCNA Course certification is one of the most demanding and popular IT certifications in the world. It is known as an associate level of Cisco career certification. The training course suits those candidates who want to start their career in the networking industry as entry-level professional. New CCNA 200-301 is a single exam of 120 Questions, will covers the basic concepts of enterprise networking, including Network Fundamentals, IP Connectivity, IP Services, Security Fundamentals, Network Access and Automation and Programming. New CCNA certified professionals can easily deploy, configure, manage and troubleshoot small and medium-sized enterprise networks.
JNtech Networks is a team of network engineers, experts and specialist who have long years of working experience in IT industry. Our trainers not only offer the best CCNA training, but they make sure their students will stay relevant with required skill sets that are required for adaptation for the new generation and advanced technology.
We strictly follow the Cisco exam syllabus pattern for the CCNA exam, so we designed our training program based on Bootcamp training modules. We know the value of a successful networking career start with New CCNA certification.
JNtech Networks is the best CCNA training institute in India. Aspirants get real Cisco devices for CCNA course training. Real routers and switches, CCIE certified trainers, 24*7 physical and online lab training facility, virtual racks online, smart classrooms, multiple time training facilities, and lowest prices guarantee are USP of our training center
Instructor Led Training/Online Training
As per candidate schedule
Training Schedule For CCNA Course (Regular)
Training Schedule For CCNA Course (Weekend)
| Fee | Indian Students | International Students |
| --- | --- | --- |
| Course Fee | Rs. 8000 INR | $250 USD |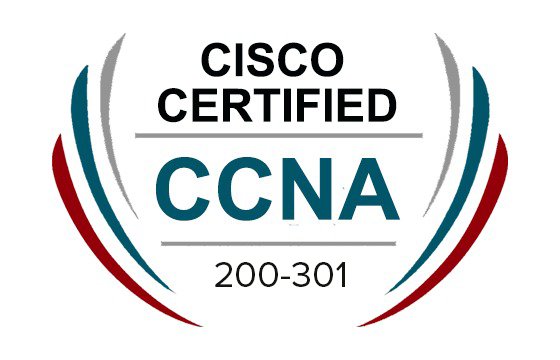 New CCNA Certification Exams:
To be certified in Cisco Certified Network Associate you need to pass the following exams:
CCNA Certification Course Outline / Syllabus (200 – 301 Exam)
In this training, we will describe to you the role and function of network components/Devices used in the networks like Routers, L2 Switches, L3 switches, Servers, and Firewalls.

We will discuss the various architectures of network topology and their characteristics, which includes the LAN, 2 tier, 3 tier, WAN, SOHO, Spine-leaf, On-premises, and cloud.

We will also discuss the Configuration and Verification of IPv4 addressing and subnetting, Subnet Mask, IPv6 addressing, and prefix in the same and describe some principles of a wireless network like Non-overlapping, Wi-Fi channels, Network SSID, RF, and Encryption.

We will compare the physical interface and types of cables along with Identification of interface and cable issues like mismatches, collisions in cabling, errors, and/or speed.

We will Verify IP parameters for different Operating Systems like Windows, Linux, and Mac OS. We will also explain virtualization fundamentals and some switching concepts.

How to configure and verify the Layer 2 or Layer 3 discovery protocols. We will Discuss the Ether Channel (LACP) and describe AP and WLC management access connections like Telnet, HTTP, HTTPS, SSH, Console, and TACACS+/RADIUS.

We, Will, introduce the components of WLAN (access/trunk ports, AP, WLC, and LAG): How to create the WLAN, security settings, Quality of Service (QoS profiles), and advanced WLAN settings.

Configure, understand, and troubleshoot various routing protocols for IPV4 and IPV6. Cover the Topics like OSPFv2 (single-area), Routing protocol metric and various components of the routing table will be covered.

Understand, configure and troubleshoot the different types of layer 3 protocols like Frame Relay, HDLC, PPP, NAT, etc.

Discuss the MPLS and forwarding per-hop behavior (PHB) for Quality of Services, and QoS such as classification, marking, queuing, congestion, shaping, and policing. The Understanding of various IP services and protocols like DHCP, SNMP, DNS, Netflow, FHRP, TFTP/FTP, and NTP.

Describe the key security concepts, and security program elements and will learn about some wireless security protocols like WPA, WPA2, and WPA3.

You will get the basic Understanding, configuration, and troubleshooting of the layer 2 security features in a network like DHCP snooping, dynamic ARP inspection, port security, and the layer 3 security features, that is ACL (standard, named, extended), SSH and about the Secret passwords.

You will get to know how automation impacts network management and you will learn about Controller-based networking and its architecture of it.

Learn about the characteristics of RESTful APIs like CRUD, HTTP verbs, and encoding of data and how to recognize the capabilities of the configuration of management mechanisms, which include the Puppet, Chef, and Ansible.
Available Training Mode:- Classroom Training & Virtual Training
New CCNA 200-301 Certification Exam Details
CCNA 200-301 Certification Exam:
CCNA 200-301 is Implementing and Administering Cisco Solutions (CCNA). The CCNA exam code is CCNA 200-301. The Exam has a cost of 354 USDollar and the qualifying marks needed is 825 out of 1000 Marks. This Exam is conducted by the Pearson Vue centers.
The number of questions in the exam is 55 Questions, of which 3 to 4 are based on the simulations and around 50-52 Questions are on theory. To ensure the passing of the examination, the applicant must have hands-on experience in networking technology. Generally, it needs 3-4 hours of regular practice. There are some tips for the students who are going to attempt the exam:
You must be well practiced so that you must be sure about every topic in CCNA Syllabus Dumps.

It is a good practice for every device.

Simulation, as well as real devices, must be practiced well.

You can regularly give mock test exams over the internet.

Practice the Subnetting topics very well. It must be at your fingertips.

Make regular practice in configuring the Router and Switches.
Just follow these steps, and you will surely pass the exam.