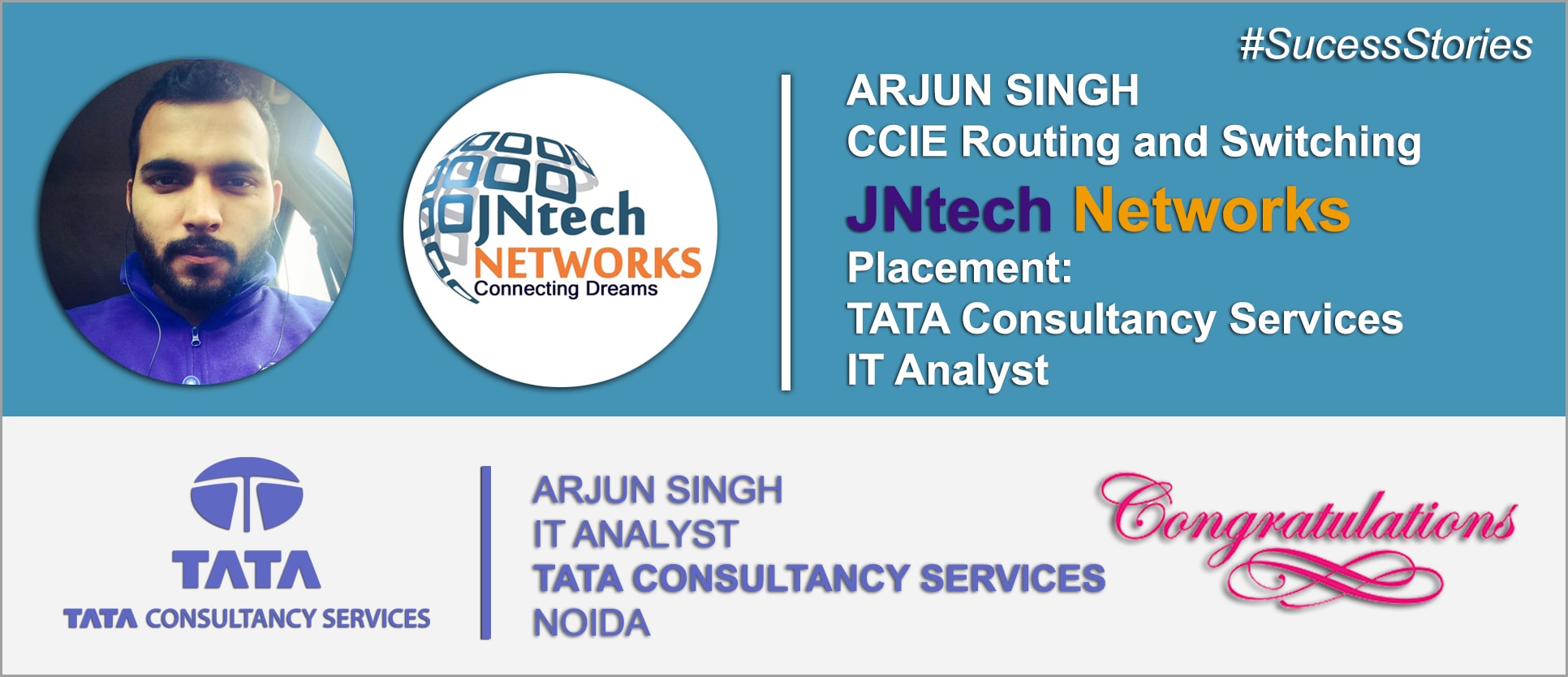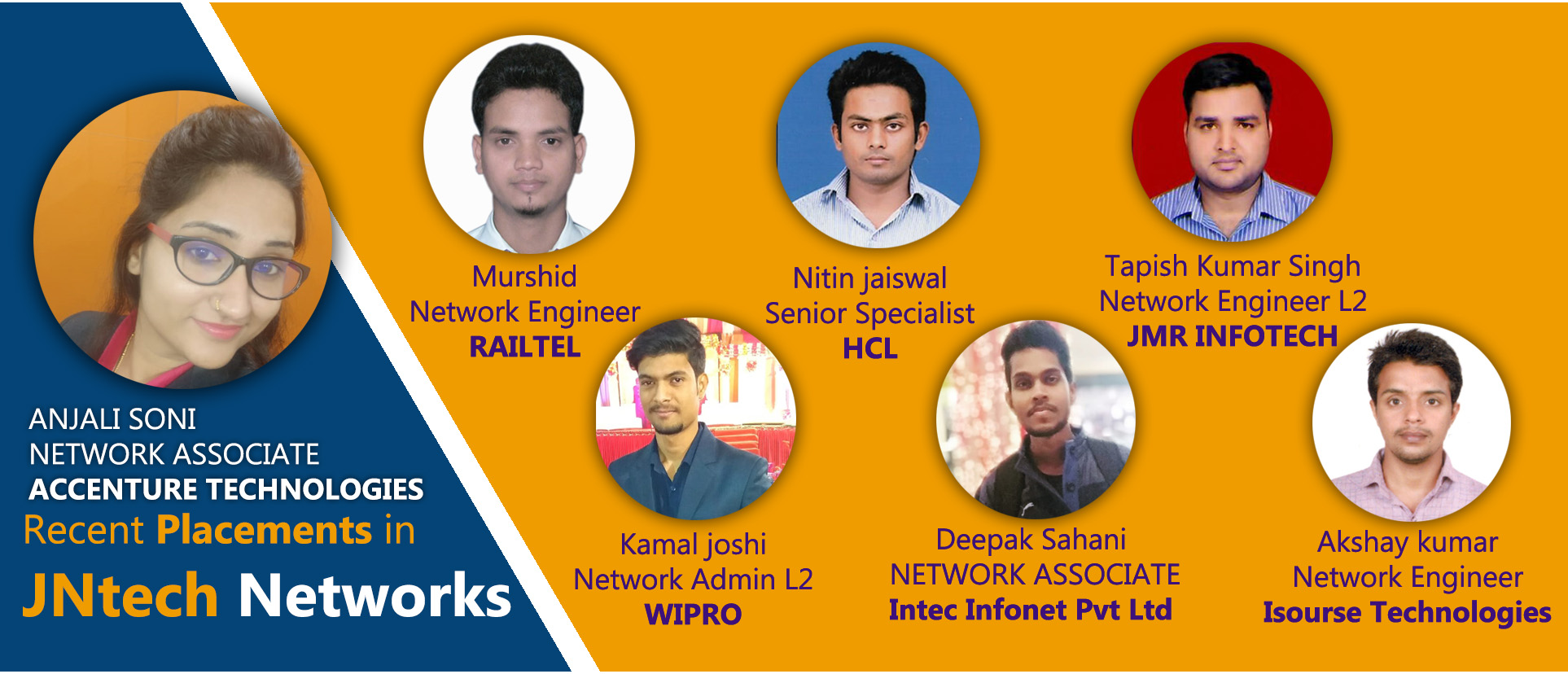 Start Your Networking Career with our Free CCNA Routing & Switching Training. Get Trained with Industry Professionals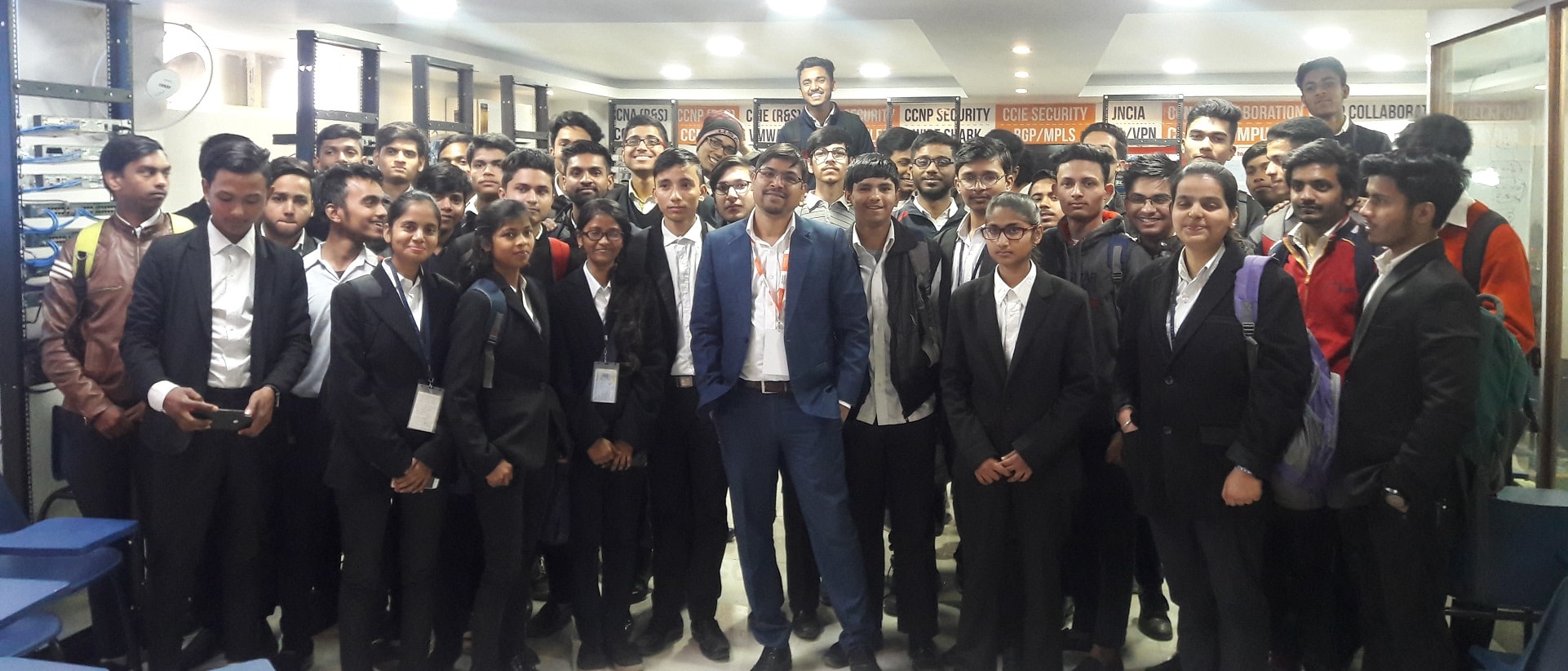 Successful Years in Networking
We have 100% Placement and result for the appeared candidates for all the networking Courses
Smart Classroom, 24*7 Lab Access, One-to-one Training Sessions, LVC, Instructor-led / Online Training, Certified Highly Experienced Trainers
World Class Training Facilities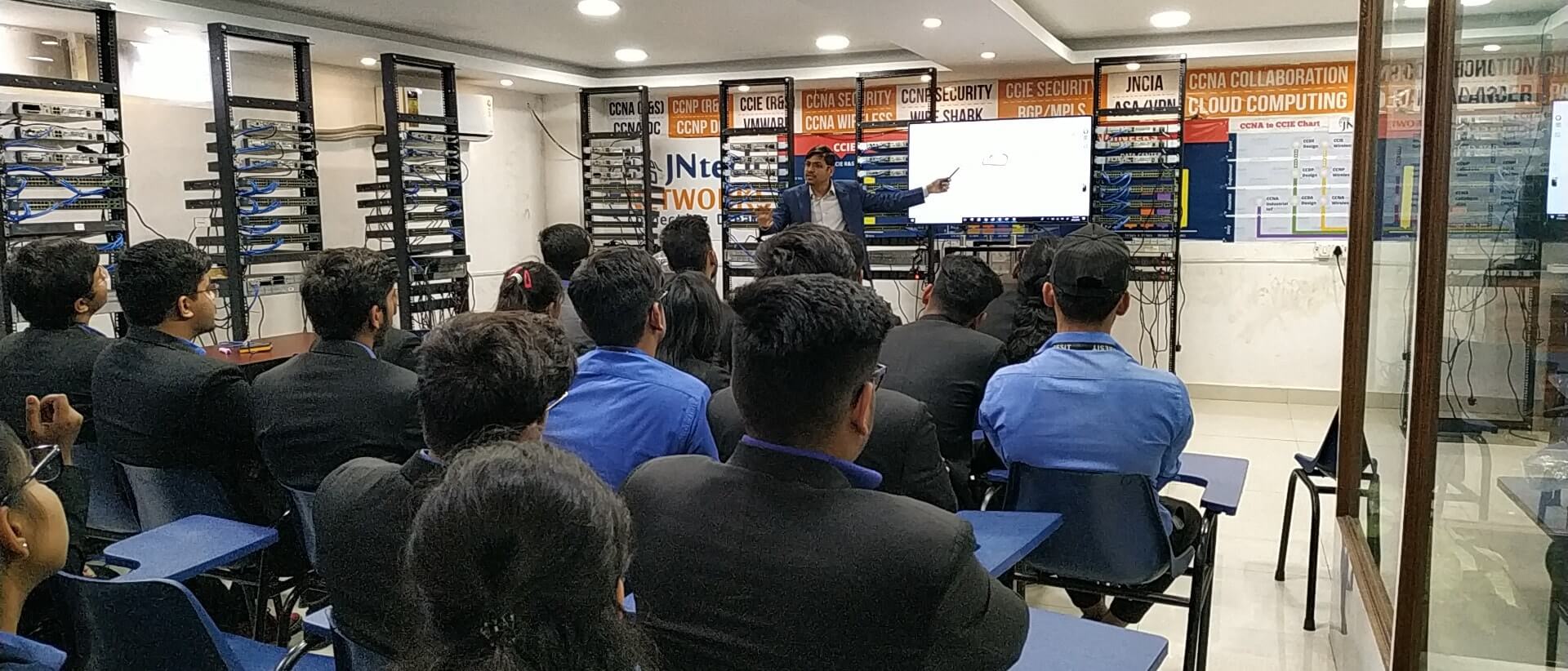 Hands-on Training on Cisco, Checkpoint, Palo Alto, AWS, Cloud, CEH, VMware, CISA Courses with Industry Expert Trainers
100% Result | CCNA | CCNP | CCIE
We have 100% results for the appeared candidates for all the networking Courses
JNtech NETWORKS is one platform where you can get training on multi vendor technology based certification courses including Cisco courses, firewall security courses, cloud courses, and many other courses with industry expert trainers.
Get started with us to explore the exciting
We are dedicated networking institute offer world class training facilities and infrastructures to students.
Great experience..great environment for stepping into this wonderful world of networking..no better place to start learning a new technology… brilliant and smart trainers sharing their knowledge and experience to the new ones helping them in the long run..thumbs up JNtech

gourav manash


9/27/2018

Amazing quality of study material, experienced trainers. Absolutely wonderful class experience. One of the best centers in the field of Computer Networks and Society in the city. Their course of CCNA Routing and Switching is one of the best provided by them.

Anushka Pandit


9/26/2018

one of the Best Institute for Networking domain @ well establish LAB environment with experience trainers for JNtech. After completed my CCIE SECURITY course i got a satisfied job in Tech Bridge after hard work of placement team. ## Thank you placement and JNtech team…jittu sir thanks

Aarti Gilotra


12/21/2018
I would like to recommend this institute for networking

Vijay Bishnoi


9/27/2018

experienced faculty and good place to enhance the knowledge in networking,All are supportive nature and good knowledge faculties available in this era....if i would suggest to anyone...go with jn ntwrk to start your carrer in networking....

Dev Arya


10/23/2018

Jntech network has highly skilled trainers to deliver sessions on ccna ccnp ccie. 24*7 lab facility, recorded session, Pd sessions makes it a complete package to start your career with excellent package

Rehan Khan


11/01/2018
JNtech Networks is Leading CCNA, CCNP, CCIE Training Institute in India
Become Cisco Certified Professional, Firewall Expert, Network Security Specialist with Industry Best Trainers
JNtech Networks
is highly reputed best networking training institute in Noida (Delhi NCR) India. We are one of the most preferable
"Cisco Certification Training Institute"
who offers candidates to learn from industry best networking engineers, the network specialist, network experts who have more than 10 years of industry experience. We are a team of IT industry experts who have excellent working experience in top IT companies. We provide high-quality hands-on training on Cisco courses including CCNA R&S, CCNA Security, CCNA Collaboration, CCNA Data Center, CCNA Wireless, CCNP R&S, CCNP Security, CCNP Collaboration, CCNP Data Center, CCNP Wireless, CCIE R&S V5, CCIE Security V5. We are one of the best CCIE training institutes in Noida, India
We are not only limited in Cisco training, but we are one of the best multi-vendor training institute in India. We offer high-quality training for multi-vendor technology courses including Cloud Courses, Checkpoint Certifications, AWS Certification, Palo Alto Firewall, CEH, CISA, Wireshark, VCA and VCP. JNtech Networks provide training for only high demanding networking courses. We are filling the gap between the IT industry demands for skilled and smart networking professionals. We prepare an expert level of networking professionals who are working with top IT companies in India and abroad.
We are 100% lab based networking training institute where trainers use innovative methods to teach. We provide candidates flexibility to choose our training methods from classroom and online. Our specially designed training programs are focused on "how we can transfer industry skills and knowledge to students in the best way?" So, we provide each candidate 24*7 lab access, real devices for lab practices, restriction fewer timings, virtual racks for online training, an online workbook, and expert trainers. We find out student's weak points in one-to-one training sessions and work hard to make them a stronger side of a student which help them to boost the confidence level required to pass certification exams. Overall training is based on how students pass their exams in thefirst attempt?
There are many other reasons to choose JNtech Networks. Our online training method for networking courses provide best training option for working professional candidates, where they can get trained from anywhere with industry experts. Other perfect reasons are LVC, Smart Classrooms, Job Guarantee Courses, Lowest Price Guarantee, Multiple Time Training facilities in one enrollment. We strictly follow the multi-vendor technology certification exam syllabus.The JNtech networks is one and only and the best CCIE institute in Noida.
Training Mode
Classroom Training
Get train with industry expert trainers, smart classroom, 24*7 lab access facility, workbook, real Cisco devices, one-to-one sessions, virtual lab, workbook
Training Mode
Fly Me a Trainer
JNtech NETWORKS offer "Fly me a trainer" facility to those students who want to hire trainers at their home / offices. Our expert trainers are ready to fly
Training Mode
One on One Training
One-to-one training session help weak students to train with in-depth concepts. We find weak points of students and work hard to turn their weak point into strong point
Training Mode
Instructor Led/Online Traning
We offer networking training in two modes – instructor-led/online training where each students get trained with networking professionals.
Training Mode
On Demand Corporate Training
We provide hands-on corporate training on multi vendor technology. Our corporate training is available for onsite / online training modes with industry expert trainers
The trainers and their way of networking courses training is great, they provide you simple, easiest and in-depth training in classroom/online classes. I have completed my CCIE R&S training at JNtech NETWORKS.
I am network professional and working in MNCs. I like their training facilities and trainers how they clear your concepts in each training sessions. You can access their lab 24*7 and you have time flexibility options in your hand. I have enrolled for CCNP security course at JNtech NETWORKS.
I have completed my Checkpoint CCSA certification training from JNtech NETWORKS. All the trainers are highly experienced. Their in-depth concepts helped us to be an network security expert.